Plastic Free unboring eco-skin care brand using organic ingredients
LUXURY GIFT SETS AVAILABLE NOW
WHAT WE PROMISE:
✔️ High Quality Skincare Products.
✔️ We Use Organic & Natural Ingredients.
✔️ No Harmful Toxins or Chemicals.
✔️ Never Tested on Animals.
✔️ Environmentally Friendly & Sustainably Made.
✔️ We Plant a Tree For Every Order
✔️ Always Made Without These Toxins:
· Sulfates · Parabens· Phthalates · Triclosan · Petroleum · Oxibenzone · Oxtinoxate · Octocrylene · 4-methylbenzylidene camphor · Gluten
Reviews
Verified Buyer
Yvon
I hope more people get excited. Really threw all my expensive creams in the trash and stay with Happinesz. Came to your products through a friend after reading and recommending the book Reboot your health in 24 hours. Have a nice evening and thank you for your good service.
Regards, Yvon
Verified Buyer
Anna
Dear Happinesz, First of all I want to say that I am a huge fan of your deodorant. It does what I expect from a deodorant without all the additives that don't make me happy. Even my teenage daughter benefits enormously from this because no other deodorant helps to mask the nasty smell. In fact, it only got worse itself. So in short, we are a huge fan of Happinesz deodorants.
Sincerely, Anne-Marie Wouters
Verified buyer
Anja
What a wonderful product!
First I had tried the hand cream and it just melts into your skin and absorbs well.I work as a home nurse and my hands were really looking bad from using all those alcohol gels... The smell is wonderful too! I have 1 jar next to my bed because I apply it in the evening and then I put on cotton gloves to let it soak in all night, resulting in well-groomed hands and relaxed skin in the morning.
There's also 1 jar in my car for on the road, but I'm going to have to hide that, because those who ride with me can't stay away from it 😅.
Afterwards I tested the deodorant, another great product and also ideal now during my tour through Vietnam; compact, easy to apply and a fragrance that is not chemical. I'm a fan!
Verified Buyer
Kirsten Camaron (world record holder long distance swimming)
Hi, I met you at the Feel Good Market in Eindhoven a couple of months ago and I bought some of your sunscreens. I want to tell you that last weekend I swam in Lake Zurich for over 6 1/2 hours and the sunscreen was brilliant - I was perfectly protected. It was also really easy to apply and felt nice on my skin. Thank you!
Help to protect the remaining rainforests
#Rainforestvalue is a method of preserving the
remaining rainforests of Borneo by giving local villages and families the opportunity to monetize on what's is already growing in the rainforest.
Happinesz uses products from the communities in
Borneo because we find the preservation of rainforests very important for the planet. We only have one.
Happinesz uses these ingredients in
several of the products like in Sunscreens, Body Lotion Bars, Face Oils, Tanning Oils and After Sun Oils.
Blog posts
Why is Face Protection Important in the Winter?
When we think of sun protection, we often associate it with hot summer days spent at the beach. However, it's important to remember that the sun's harmful rays can still damage our skin during the winter months. In fact, snow can reflect up to 80% of the sun's UV radiation, increasing the risk of sunburn and skin damage.
When it comes to face care, finding the right products can make all the difference. One such game...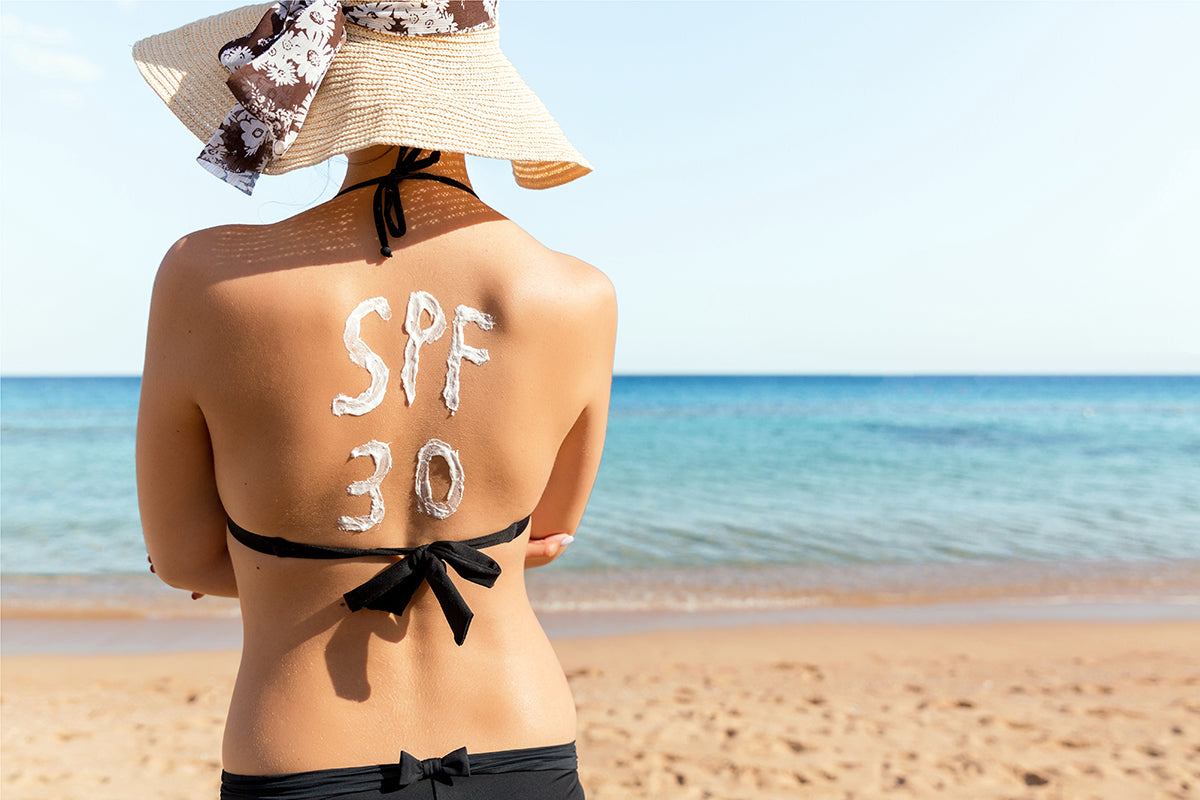 Sunscreen is essential to protect your skin from harmful UV rays, especially if you spend a lot o...