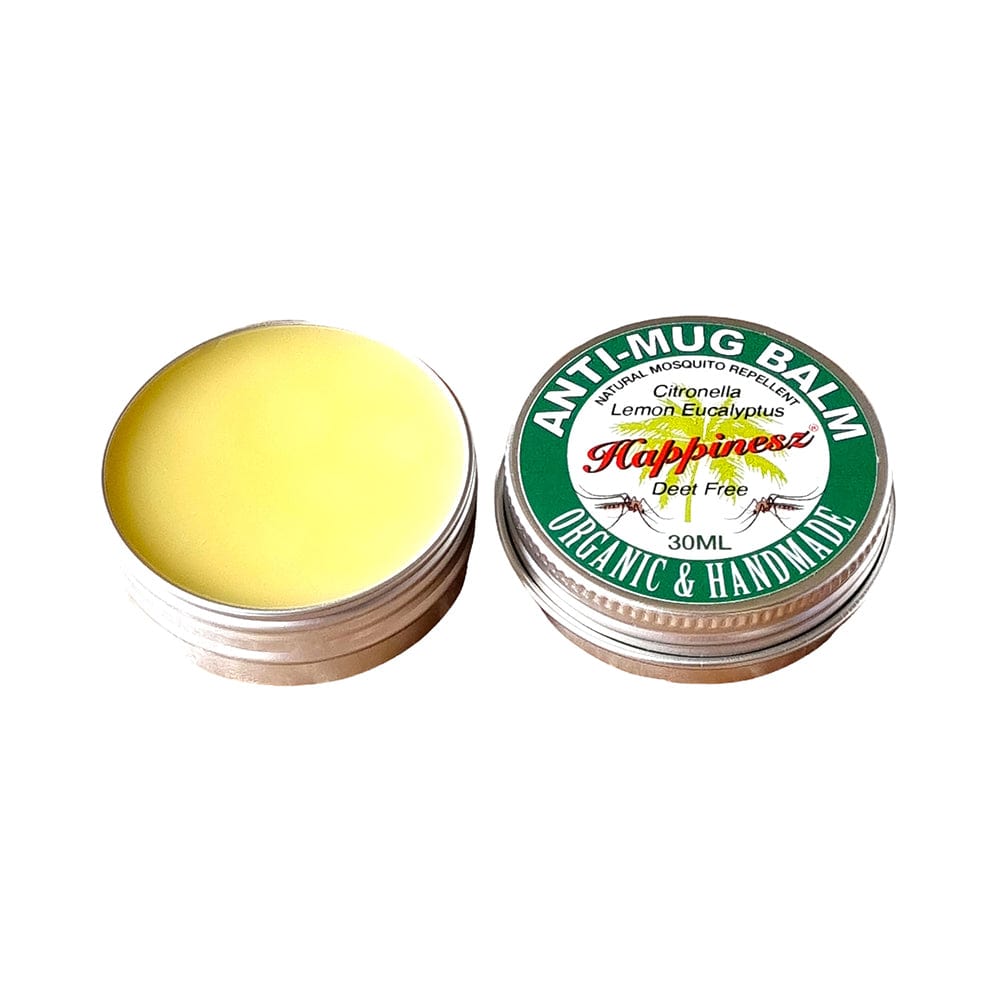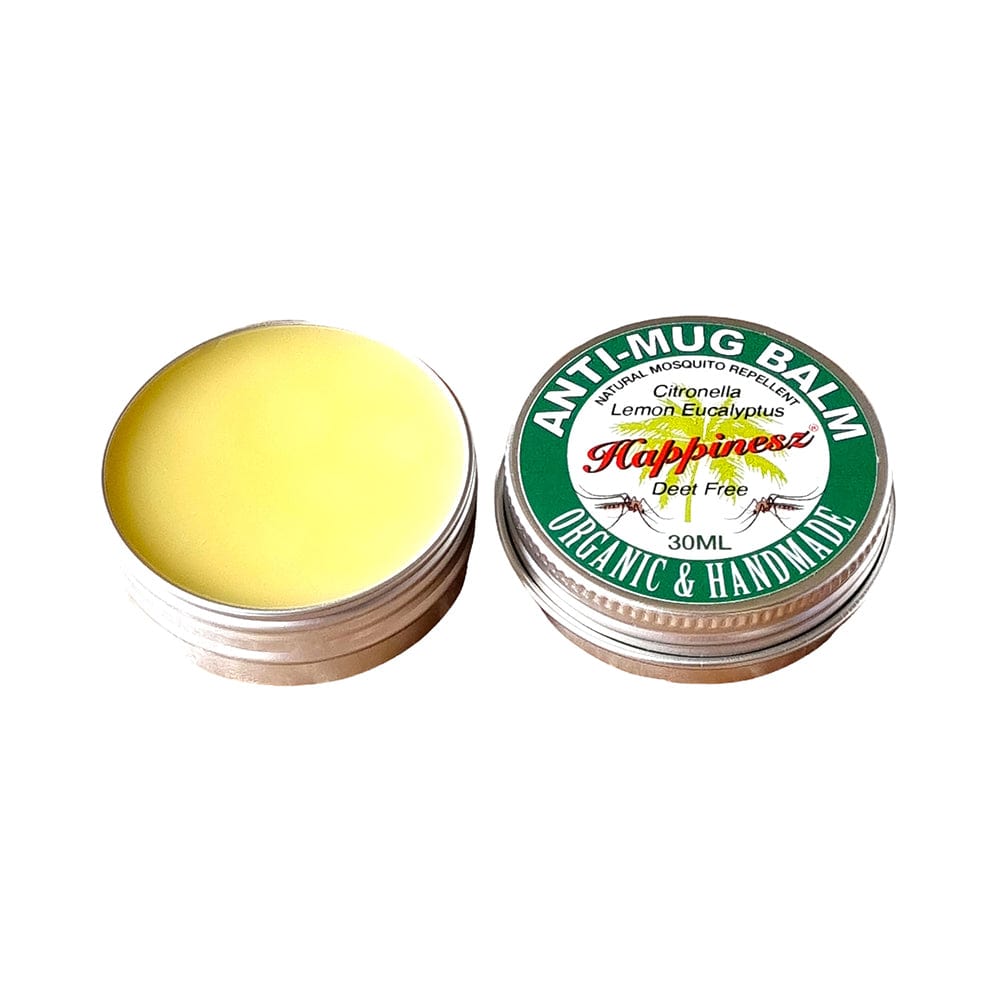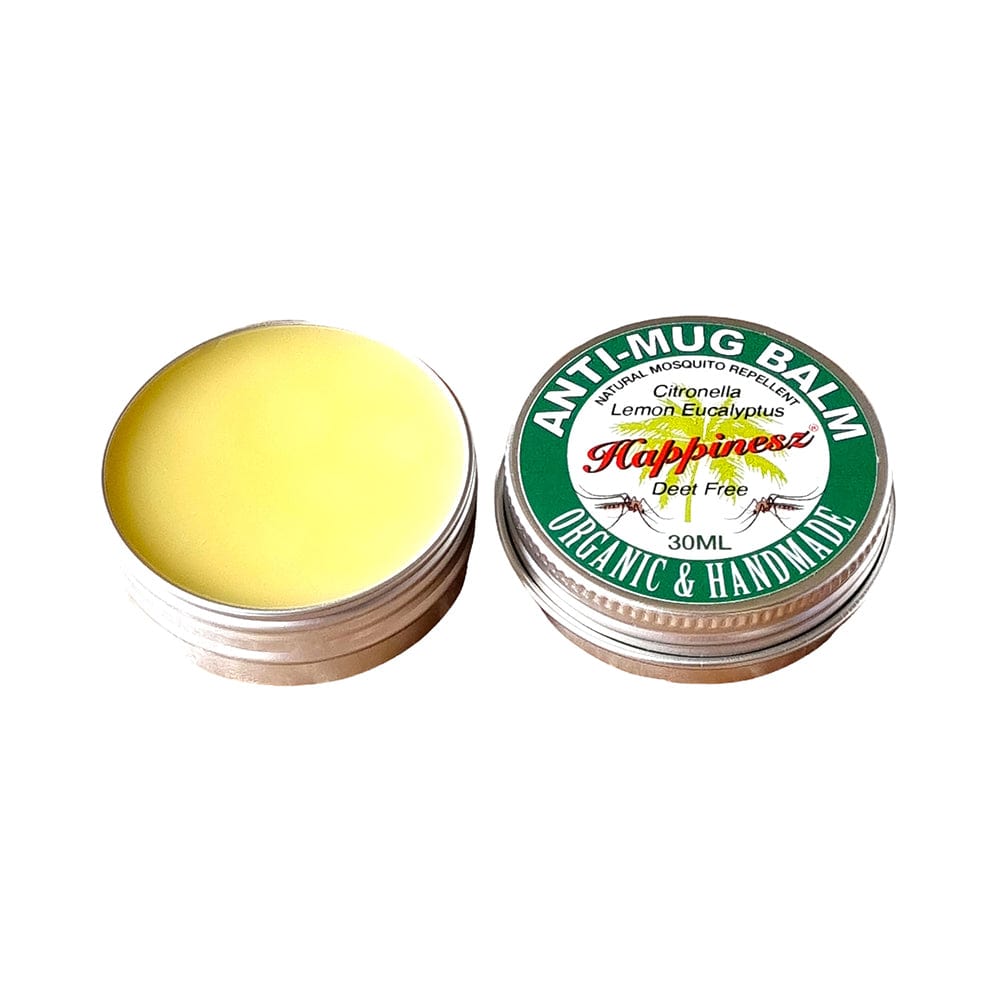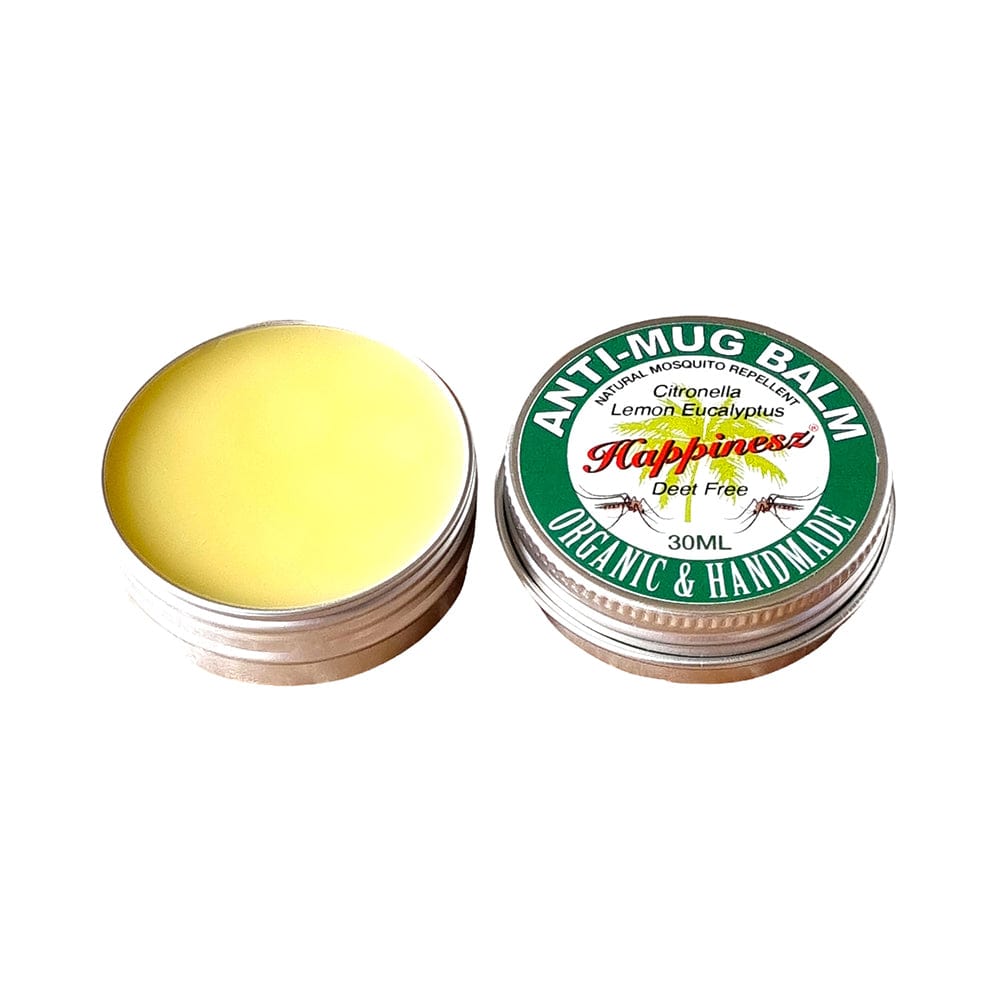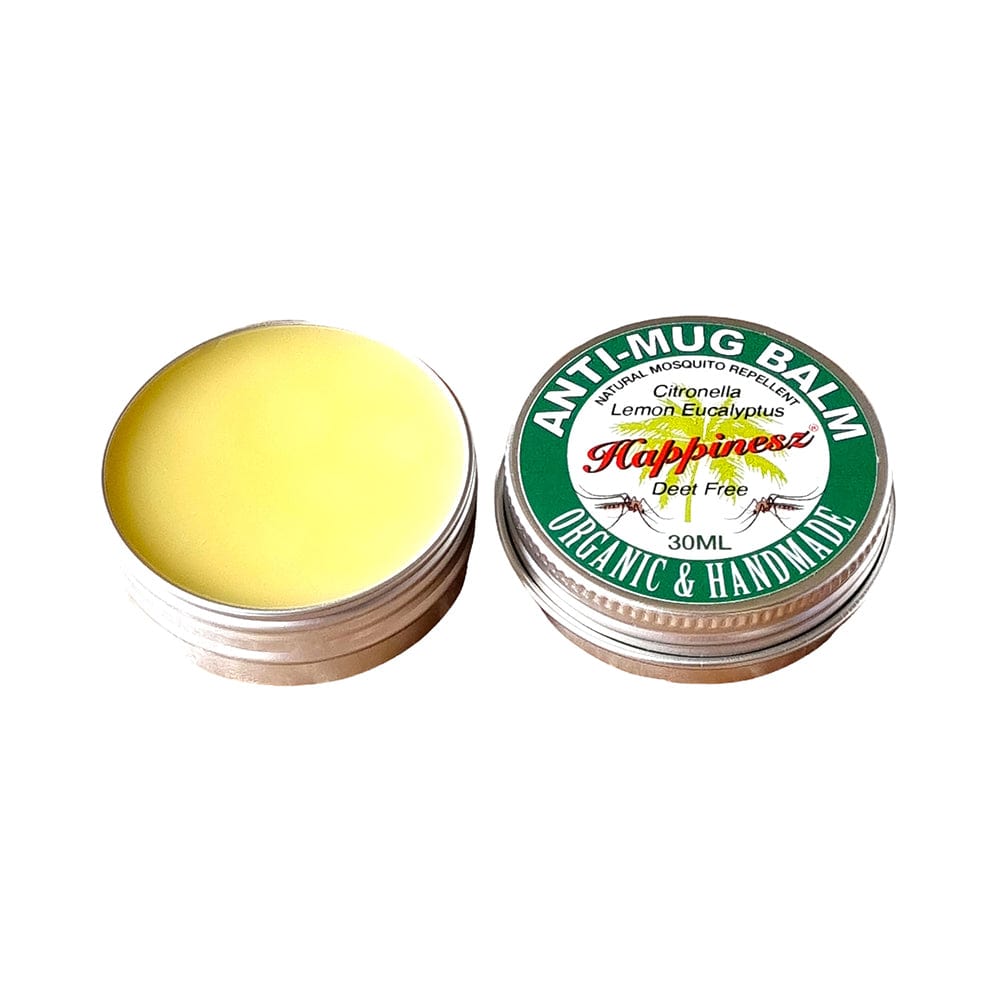 Happinesz Natural Anti-Bug Balm
Introducing the Happinesz Anti-Mosquito Balm - your ultimate DEET FREE weapon against those pesky, blood-sucking pests! Say goodbye to sleepless nights and itchy bites with this powerful and effective solution.
Imagine enjoying a peaceful evening on your patio or a blissful night's sleep without constantly swatting away annoying mosquitoes. With the Happinesz Anti-Mosquito Balm, you can reclaim your personal space and create a sanctuary free from these unwanted intruders.

But what sets our balm apart from other mosquito repellents? It's simple - we've combined the power of nature with the latest scientific advancements to create a formula that truly works wonders.
Our balm is carefully crafted using all-natural ingredients that are not only highly potent but also safe for you and your loved ones. We understand the importance of protecting your skin without exposing it to harsh chemicals found in traditional insect repellents.
The secret lies in our unique blend of essential oils, including citronella, lavender, and eucalyptus. These natural extracts have been proven throughout history to repel mosquitoes effectively. The refreshing scent will not only keep bugs at bay but also provide a soothing aroma that enhances your overall well-being.
Applying the Happinesz Anti-Mosquito Balm is as easy as 1-2-3. Simply take a small amount and gently rub it onto exposed areas of your skin. The balm quickly absorbs, leaving behind no greasy residue or sticky feeling - just pure protection against those bothersome insects.
But don't just take our word for it. Countless happy customers have experienced the remarkable effectiveness of our anti-mosquito balm firsthand. They've enjoyed outdoor activities without constant interruptions and rediscovered the joy of spending time in nature without worrying about mosquito-borne diseases.
Join them in experiencing a newfound sense of freedom and peace with the Happinesz Anti-Mosquito Balm. Whether you're planning a family camping trip, a romantic evening under the stars, or simply want to enjoy your backyard oasis, this balm is your trusted companion in the battle against mosquitoes.
Remember, mosquitoes are not only annoying but can also pose serious health risks. Don't compromise on your well-being and happiness. Choose the Happinesz Anti-Mosquito Balm - the natural solution that works!
Order yours today and take control of your environment. Embrace mosquito-free bliss with Happinesz!
Apply on skin surface where mosquitos are likely to bite.
Protects with essential oils
It is organic with 14 Ingredients
It's a moisturizer as well
Free of synthetic chemicals
100% DEET FREE
SAFE for sensitive skin and it's gluten free
SUSTAINABLE: Made with solar power, infinitely recyclable aluminum packaging
MCT oil from organic coconut oil, organic olive oil, organic kukui oil, organic castor oil, beeswax, organic cacao butter, lemon eucalyptus oil, organic cedarwood oil, organic lavender oil, organic tea tree oil, organic peppermint oil, organic lemongrass oil, citronella, organic geranium oil
It has a citrus, woody and flowery scent.