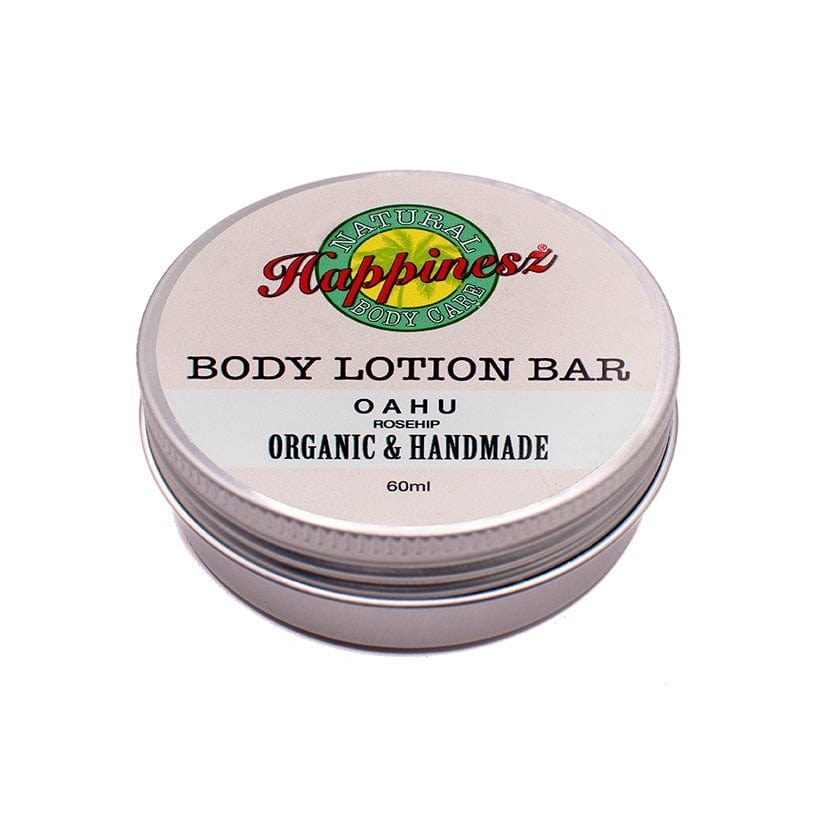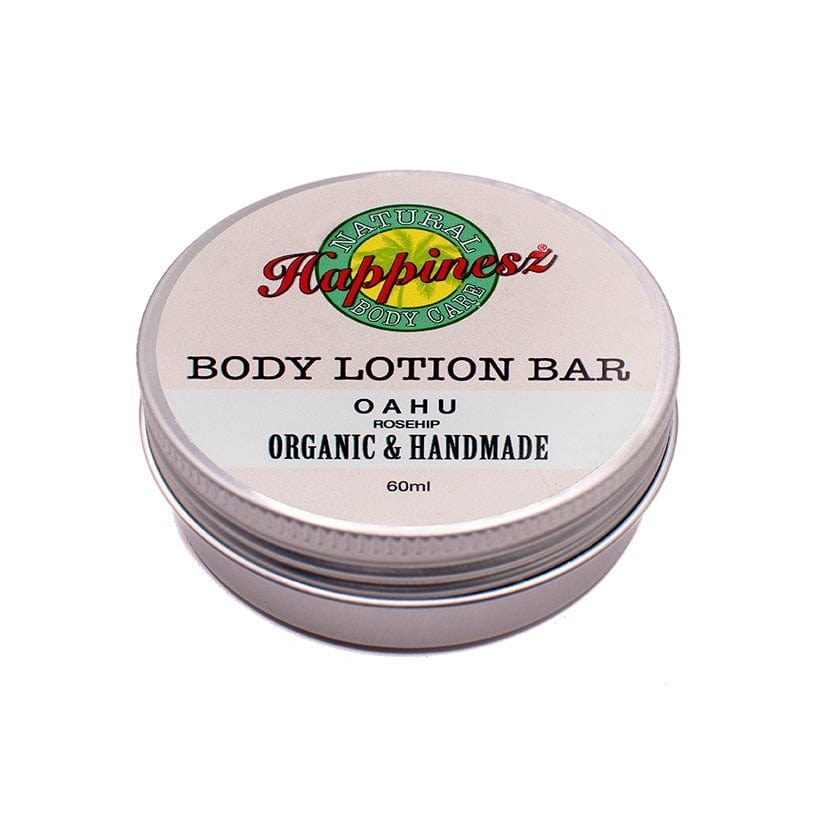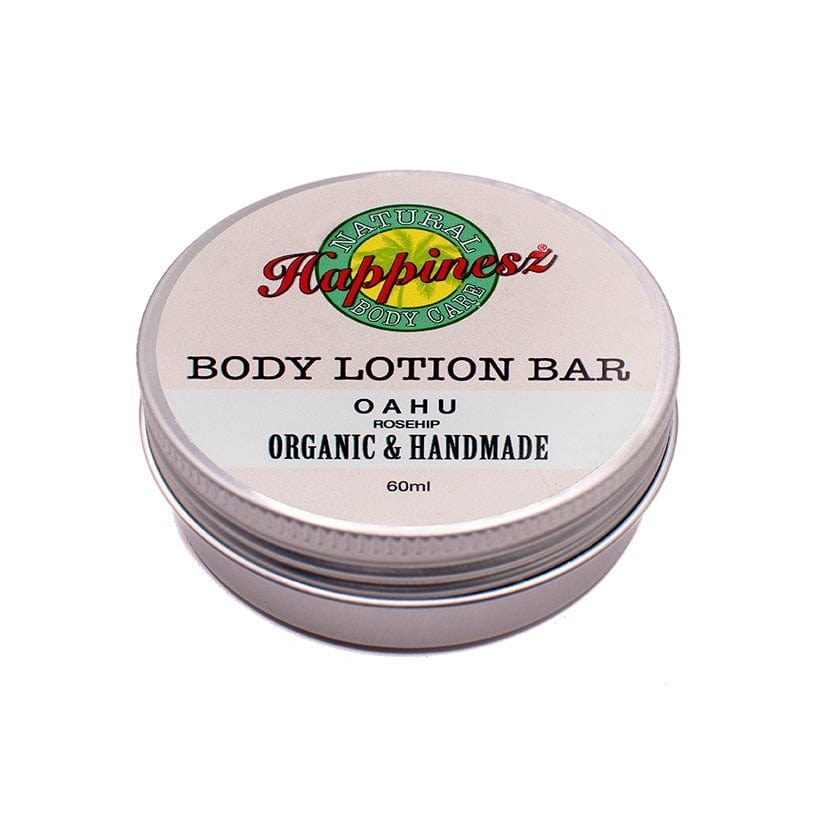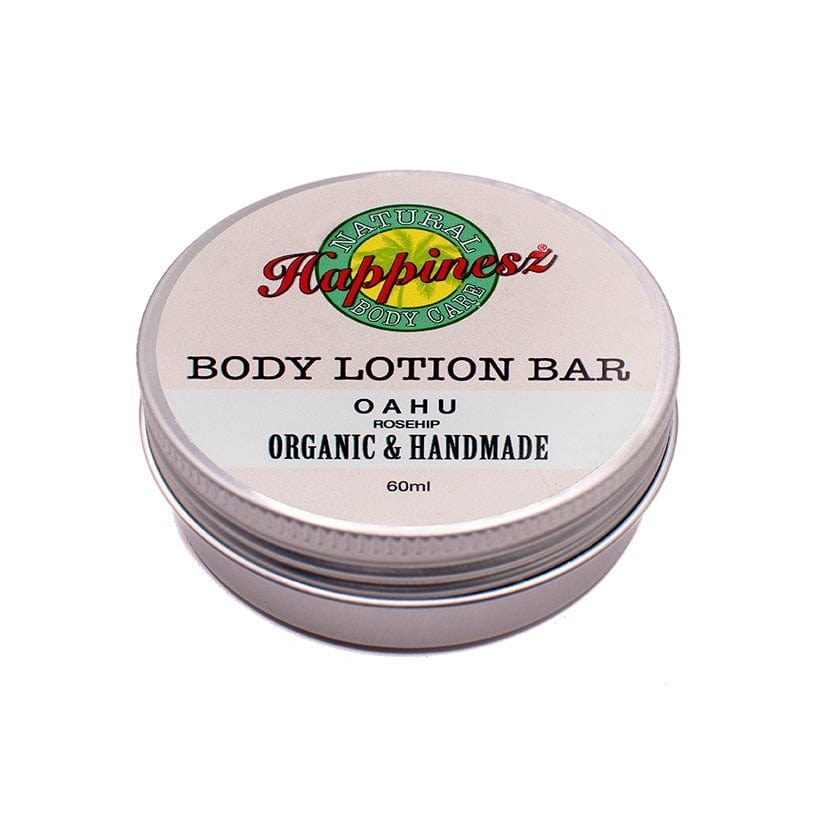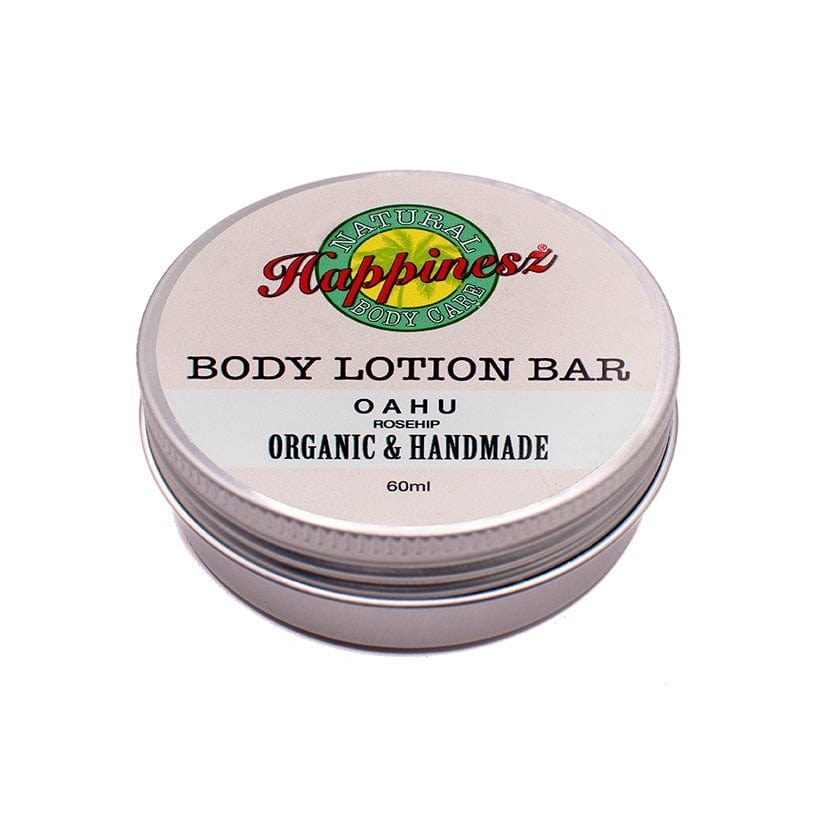 Body Lotion Bar Rosehip OAHU
Description
Skin Type
Dry Skin
Sensitive Skin
Mature Skin
Body Lotion Bar Rosehip OAHU helps to boost collagen formation and helps to reduce the breakdown of cell membranes in the skin.

It has vitamins A, C and E that are known to combat sun damage and help to prevent photo aging.

Made with organic Rosehip oil and organic wild picked rainforest ingredients like Illipe butter and Kukui oil not only will make you skin feel smooth and hydrated, you will also help to maintain the rainforest in Borneo.

NO ADDED WATER so no unnecessary chemicals in the Happinesz Body Lotion Bars.
One body lotion bar equals 2 to 3 regular body lotion tubes.
Contains 60 ML
Gently rub the body lotion bar onto your skin on desired places like arms, legs, elbows, heels, knees, chest and back. Try to use the shortest side of the bar.

Spread out with your hands if needed.
Penetrates deeply to hydrate and soothe the skin
Long lasting moisturization
Prevents the skin from drying out
Helps against itchy dry skin
Encourages skin cell turnover and cell regeneration
Helps to boost collagen formation
Helps to reduce photo aging
Fades fine lines and wrinkles
Reduce the breakdown of cell membranes in the skin
Helps against hyperpigmentation

Relieves sunburns
Protects against premature aging
Full of antioxidants
With Vitamins A, B, C, D, E
ZERO chemicals, alcohols, plastics, parabens, palm oils
Rosehip Oil, Illipe butter, Kukui Oil, Lightweight Coconut oil, Cacao butter, Rapeseed wax, Candelilla wax, Ceru Alba.
See our list of ingredients for benefits.
The OAHU scent is created with organic essential oils like Lavender, Ylang Ylang, Palmarosa, and Frankincense.